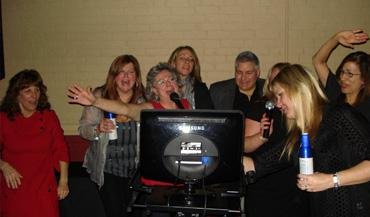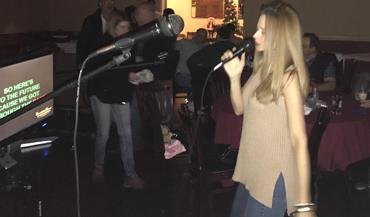 A karaoke DJ is the type of entertainment that will thrill your guests, have them party all night & ensure that when they do leave, they will go home smiling and yelling for more. You can sing and swoon to the melodies of the past. You can rock and roll with the oldies. You can get down with the sounds of today. And you can dance the night away with our great selection of dance hits. You and your guests can also dance to the standards, the oldies, and the latest dance sensations. The 1930's through today. Our music libraries are up to date with today's and yesterday's hits. Whatever your age, whatever era you grew up in, whatever style of music you enjoy, a karaoke DJ will supply you with the finest karaoke and DJ selections available.
518 Entertainment services upstate NY / Albany and surrounding areas. Karaoke is perfect for any event and every social gathering. From corporate parties, birthday parties, weddings, team building, and any other celebration that you can think of. If you have a sweet 16 party or a youth group event coming up, consider a karaoke theme party. Our American Idol parties are always a success. Our huge up-to-date music selection for DJ and karaoke is a big reason for our success.
We will provide a great DJ and karaoke experience. If you're going to spend your hard-earned money to rent a karaoke system with or without a DJ, you deserve professionals who will arrive on time and bring with them a good attitude and a wide selection of music.
Don't waste your money on karaoke DJ companies that offer limited selections and unprofessional interaction. Instead, opt for karaoke professionals who have been in the music business for a while and have seen it all in terms of both music and customer service.
Karaoke Music Selection
Our diverse personal and professional background, as well as over 10 years of experience in the DJ and karaoke business, has helped us establish the ultimate catalog with over 25,000 songs to choose from. We carry hundreds of hours of music that cover everything from the obvious choices and your requested styles to some very unusual and obscure genres. With an unsurpassed understanding of the subtleties of each event, 518 Entertainment will play music that is appropriate for the occasion, the environment and the mood of your guest. If it's 50's, 60's, 70's 80's, 90's, Blues, Club, Disco, Funk, Hip Hop, Jazz, Motown, Oldies, Progressive, R&B, Reggae, Raggaeton, Rock (Classic or Modern), Top 40, Traditional, or world that you prefer, 518 Entertainment will be able to satisfy your music requests.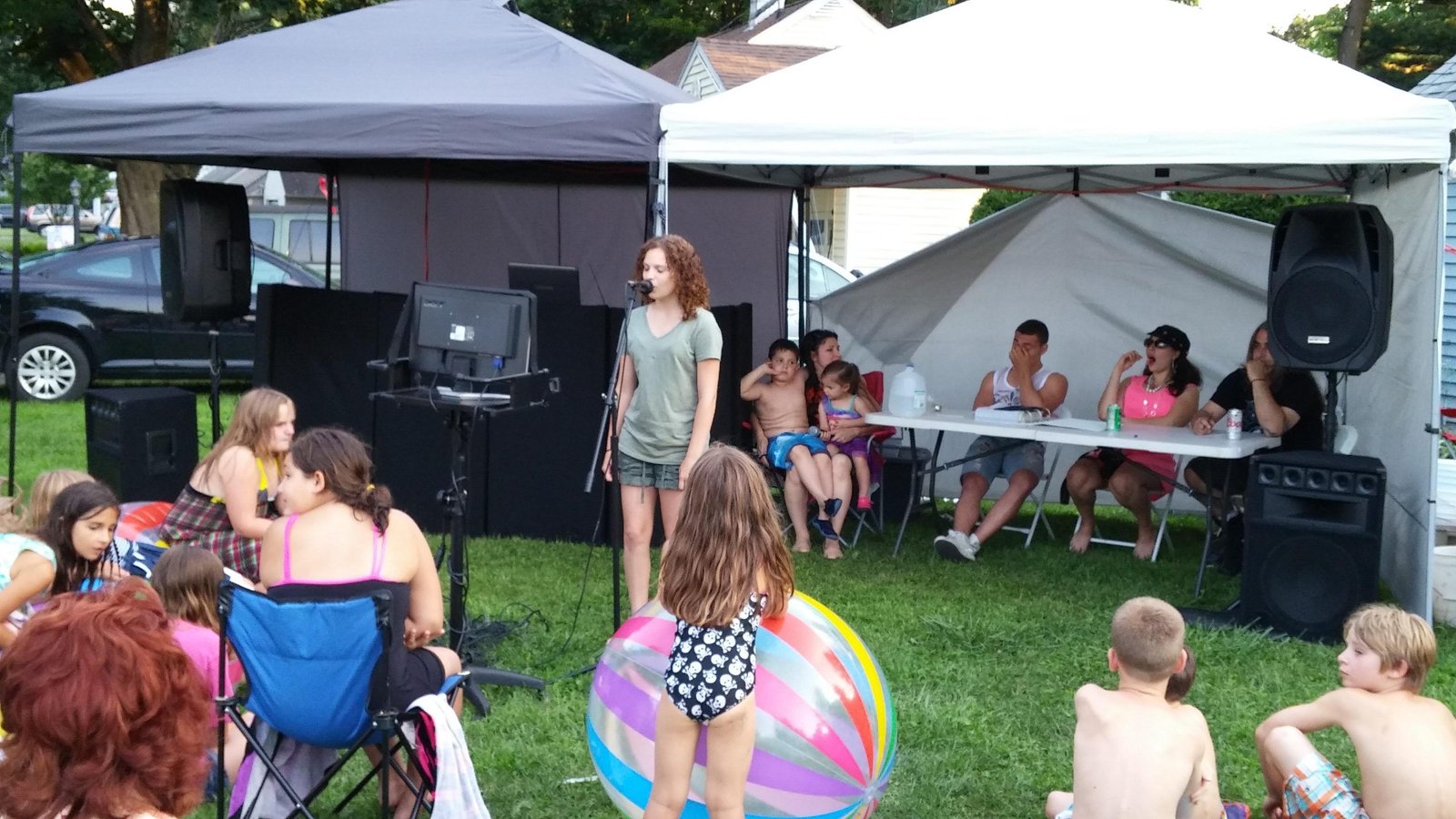 Karaoke with Host
We have been offering karaoke services in and outside the Albany-New York area since 2009. Our professional host/emcee will help get your party started, generate positive energy throughout the party, and suggest songs for your guest to sing… also, ask about our karaoke/DJ option!
Karaoke and DJ Combo
Karaoke is the most inclusive type of entertainment available anywhere, guests from different parts of the country or world can party together with karaoke. When you add dancing (DJ) to the singing (karaoke) you get the best of both worlds! Our DJ/Karaoke combo is a very popular option for all types of events: Corporate Events, Birthday Parties, and yes, even Weddings!

When doing a combination of both karaoke and Disc Jockey services, the DJ has to be very skilled at making the transition from DJ (dancing) to Karaoke (singing) appear seamless, without losing the vibe of the party for 4 to 5 hours at a time!
Kids Karaoke Party
Karaoke birthday parties…. American Idol karaoke parties…. The Voice karaoke parties…. Broadway…. Beatles…. Frozen…. Show Music…. Classic Rock…. And much more!! Once you give kids the microphone, it's sometimes hard to get them to relinquish it later. We are great with children, and we go out of our way to make sure every kid at the party has fun.
What makes our kids' karaoke parties so special?
Anyone can buy equipment, spin tunes, or do karaoke. But not everyone has the time, temperament, and experience necessary to ensure that your child's party will be a memorable success. Our hosts are sensitive as to which kids are outgoing and which are more introverted. While they'll help your child's party be extra-special by getting everyone involved in the fun, they'll take care not to force reluctant kids to participate if they really don't want to. You can also expect them to make helpful suggestions and offer friendly encouragement to any kid in front of the mike.
Our Standard Children's party
Our karaoke DJ helps generate and sustain positive energy, helps kids choose songs, and will jump in if kids get stuck. Most of the time kids like to sing in groups. Our host/DJ will never single any child out or ever make them feel self-conscious. We have over 25,000 songs to choose from, including many current up-to-date songs and artists. We bring a karaoke system that includes a TV monitor, microphones, and sound system.
Suggested Length of Parties:
Ages 4 & 5: 1 hour
Ages 6 & 7: 1.5 hours
Ages 8-11: 2 hours
Ages 12 & up: 3 to 4 hours
All styles of music: Frozen, Annie, Broadway, Abba, Taylor Swift, Beatles, Katy Perry, The Voice, American Idol, TV Themes, Show Music, Classic Rock, and much, much more.
What's incuded?
DJ/MC that interacts with party and guest through crowed participation activities such as line dances, games, and more are all included in all our events.
We only work with signed contracts
Sound system for any size event


Over 350,000 song titles to choose from
Unlimited face-to-face planning consultations (Video also)
Help planning reception time line
Help planning ceremony time line
Wireless microphone system for toast and more